The Workshop Day will be on Thursday, October 19, 2017 at the Hollywood WorkSource Center from 9 AM to 2PM. These workshops are meant to prepare you the for the main event the following week.
Are You Job Ready? - 9AM to 10AM - Learn some resume tips, how to interview successfully, and how to dress to impress.
Interview Frenzy - 10AM to 1PM - Have a mock interview with experienced professionals and receive feedback.
Expungement Workshop - 10 AM to 2 PM - Clean up your past and receive legal aid. This is for cases located in LA County.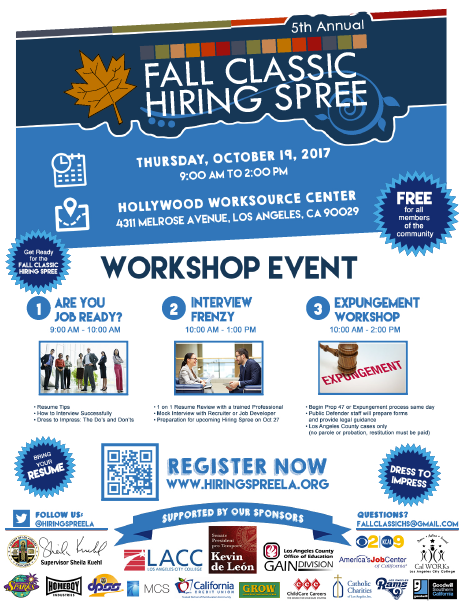 The Fall Classic Hiring Spree is hosting a wide array of quality employers who are hiring for jobs now! Click below to see a full list of jobs and employers:
Search Jobs and Employers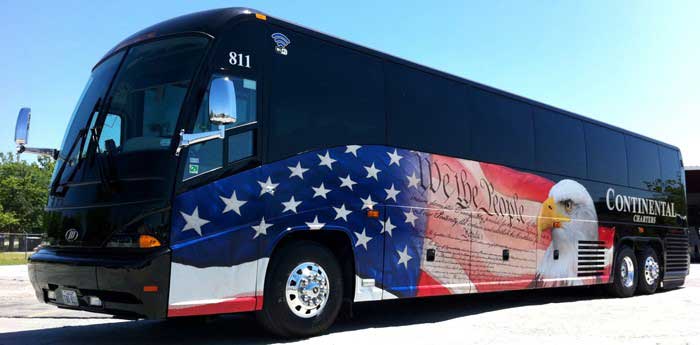 These shuttle locations have been designated for job seekers who need transportation to the event. The shuttle will be taking you to and from the event at designated times. The pickup times will be 9:00AM and drop off times will be 2:00PM.
143 South Glendale
Glendale, CA 91205
3
rd
floor
818-265-5003
Contacts:
1625 West Olympic Boulevard, Suite 900
Los Angeles, CA 90015
213-908-0831
Contact:
3833 S. Vermont Ave.
Los Angeles, CA 90037
323-730-6468
Contact: